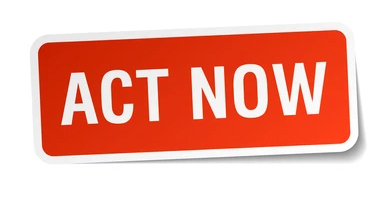 There are two ongoing critical issues impacting West Virginia's coal industry and the local jobs the industry supports warranting your personal attention and involvement!
The first issue is before Congress involving a utility buy-out plan and the other matter is before the West Virginia Public Service Commission (WVPSC) involving three of our state's coal-fired power plants. Both issues will likely be decided this month.
ISSUE 1:
Congress is considering an amendment to the Budget Reconciliation bill to include a Clean Energy Purchase Program (CEPP) that, like the proposed Clean Energy Standard, will incentivize coal-fired utilities to be monetarily rewarded to transition away from fossil energy (coal). This issue will likely be decided in the United States Senate where Senator Joe Manchin will be a deciding factor.
If passed, the CEPP will lead to an accelerated shut down of West Virginia's coal mining industry and existing fleet of coal-fired power facilities and will eliminate hundreds of thousands of jobs across the country in the coal mining, transportation and utility industries.
Please contact Senator Joe Manchin today to express your appreciation for his strong stance against this proposal and to encourage his continued opposition.
Contact Senator Joe Manchin by clicking here.
Issue 2:
The WVPSC has agreed to reopen AEP's request for West Virginia to guarantee a funding mechanism so it can proceed with environmental compliance at the John Amos, Mountaineer and Mitchell coal-fired power plants so they can continue to operate past 2028.
The utilities plans were thwarted when regulators in Kentucky and Virginia did not approve all relevant upgrades.
The WVPSC is accepting public comments now and has scheduled an evidentiary hearing for 9:30 on September 24 at the WVPSC headquarters in Charleston.
We ask all Friends of Coal to please submit a comment "in support of all upgrades and cost recovery" for AEP and if your schedule permits, to personally attend the PSC hearing in Charleston on September 24th.
To submit a comment, click here
Once on the website, click the dropdown menu under "select a high-profile case"
Choose case number: 20-1040-E-CN in the search box and click "search"
Check the box that reads, "I support this case", and then enter your comments and contact information
Both of these issues pose a serious and immediate threat to our industry so we must stand up and speak out for Coal today!
Thank you for your ongoing support and assistance.