Parent Category: News
Friday | 05/22/2015
The Friends of Coal wish all a happy & safe Memorial Day Weekend. Remember the sacrifices of those who gave all.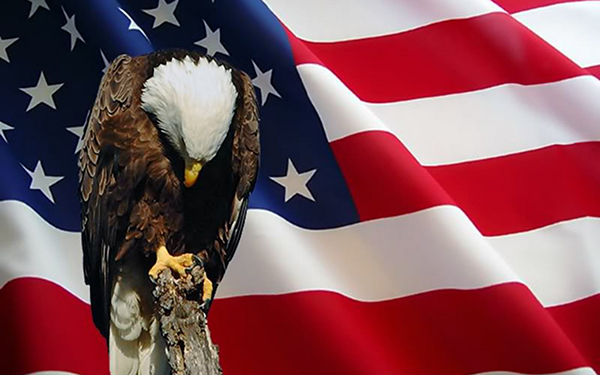 Parent Category: News
Friday | 05/22/2015
The Friends of Coal Ladies Auxiliary and Wren Miles from Caterpillar presented Leslie Gray Baker with an iPad to be used as an additional educational resource at the Beckley Exhibition Coal Mine.
Ms. Miles explained that the project has taken two years to develop but they wanted to make sure that all the content was accurate, engaging and specific to West Virginia.
The unique iPad kiosk is set up in the Museum area of the Rahall Company Store and with its interactive programming, it is sure to be a popular component of the Exhibition Mine experience. There are touch pad segments on all aspects of the West Virginia coal industry.
Check out this new addition to the Exhibition Coal Mine in Beckley.
Parent Category: News
Friday | 05/22/2015
Yesterday Harold Ward, the Director of the Division of Mining & Reclamation of the West Virginia Department of Environmental Protection (WV DEP) formally terminated the State of West Virginia's participation in the federal Office of Surface Mining's (OSM) preparation of an Environmental Impact Statement (EIS) to support its planned revisions to the stream buffer zone rule. WV DEP also announced its decision to withdraw in testimony on Wednesday to the Oversight & Investigations Subcommittee of the House Natural Resources Committee http://naturalresources.house.gov/subcommittees/subcommittee/?SubcommitteeID=5064
West Virginia joined Kentucky, Utah, New Mexico, Alabama and Texas in formally terminating their "cooperating agency" agreements with OSM on the stream buffer zone EIS and rulemaking.
OSM's revisions to the federal stream buffer zone rule, now referred to as the "stream protection rule" and their supporting EIS, are currently under review at the Office of Management & Budget.
For a copy of the letter please contact Jason Bostic (This email address is being protected from spambots. You need JavaScript enabled to view it.)
Parent Category: News
Friday | 05/22/2015
The following students were presented with $500 scholarships by the FOC Ladies Auxiliary at their Mabscott offices:
New River Community Technical College: Cassy Bashan (Summers County); Andrew Kiddle (Raleigh County); and, Adam Tygrett (Greenbrier County).
Academy of Careers and Technology: Amanda James-Gill (Raleigh County); Haley Pettry (Raleigh County); and, April Stone (Raleigh County).
Valley College: Heath Stover (Raleigh County); Rodney Prevette (Fayette County); John Hall (Mercer County); and, John Crites (Nicholas County).
Congratulations to all of these winners.
Parent Category: News
Friday | 05/15/2015
The WVCA Annual Meeting registration information was e-mailed on Wednesday of this week, along with The Greenbrier's room registration form with our special room rates. To receive our special rates your reservations must be made by July 5th. And of course, we would like to have the WVCA registration form returned to us as soon as possible so we can get a good count for attendance at our Annual Meeting. The meeting is scheduled for August 6 – 9th and we will be celebrating our 100th Anniversary. Since this is our 100th year celebration, so please note that Saturday night will be a black tie, tux and formal dress affair. Our special photographers will be joining us so this will be the perfect time to get a formal photo of the family.