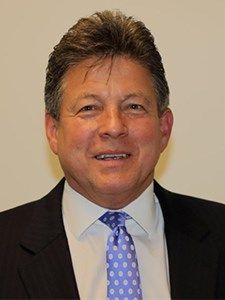 U.S. Energy Secretary Rick Perry's recent visit to West Virginia serves to underscore the importance of West Virginia coal to President Donald Trump and his administration and another step toward ensuring that West Virginia coal remains the centerpiece of our state's economy and to reap economic benefits for years to come.
While standing in front of Longview Power Plant, the nation's most modern and cleanest burning coal-fired plant (yes, in West Virginia), Secretary Perry touted the importance of coal and coal-fired electricity to "base-load" generation and to national security.
Last November's election of Trump represented a defining moment for our great state and for the West Virginia coal industry. This new leadership recognizes our natural resources as valuable assets, and they have pledged to aggressively advance policies designed to promote and foster full development of our energy industries. In a few short months, President Trump has effectively halted major anti-coal regulations created by President Obama from going into effect. Rest assured these rules, including the Stream Buffer Zone rule, the Clean Power Plan, Waters of the United States rule and the Paris Agreement on Climate Change, would have decimated the industry as we know it today.
After enduring years of flat economic growth, subsidies for competitive fuels and perhaps most importantly, a president who used every resource and federal agency to work against coal production, the new direction offered by President Trump and Secretary Perry is a welcomed and refreshing change.
With these policy actions by President Trump, we've already seen renewed confidence and interest in West Virginia coal from the investment community toward financing coal mining operations. We also have experienced a modest uptick in pricing levels and growth in metallurgical coal operations. Miners previously furloughed have been called back to work and a few new mines have opened during this same period. Coalfield residents are seeing coal being trucked and moving again by rail and barge, and just like music to their ears, it is being equated to good times and job opportunities.
Whether or not these favorable trends can be sustained going forward depends largely on our ability to partner with our federal government to maximize the opportunities in front of us as they take the reins off our domestic energy assets and the policies that govern them.
As coal markets begin to blossom, we must be prepared to move quickly and offer the finest quality coal, produced by the best miners in the world, at the lowest price possible. A more competitive tax structure and a continued modernization of mining rules are just two macro-level policies we should pursue.
As a state, we must increase our in-state coal consumption. We only consume roughly 30 percent of all the coal we mine in West Virginia. By increasing this total, we will provide security for our in-state coal operations, their output and a greater chance of reaping the benefits here at home. Pursuing coal-to-liquids and coal-to-chemical facilities are consistent with this opportunity and renewed partnership with our federal government. As traditional in-state power companies attempt to balance their consumption with renewables, West Virginia should aggressively pursue new private partners to develop additional state-of-the-art, coal-fired electric generation facilities, like Longview.
With the Trump Administration in Washington and Gov. Jim Justice at the state level, West Virginia coal has a once-in-a-lifetime opportunity to grow its status as the nation's capital for coal and energy. Let's make this a reality for the benefit of our citizens, our economy and our miners.
Chris Hamilton is senior vice president of the West Virginia Coal Association