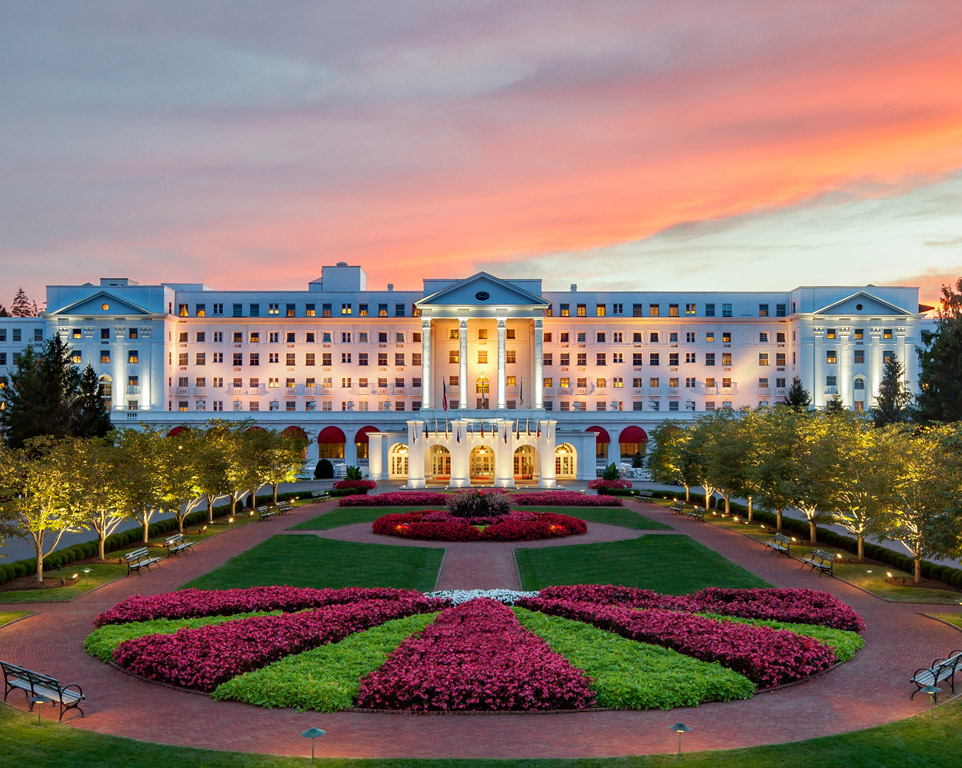 Annual Membership Meeting
August 4-6, 2022

The Greenbrier Resort
White Sulphur Springs, West Virginia
Name Tags
Name tags will be collected at Saturday's Brunch and used for door prize drawings.
Dining Reservations
Thursday evening dining reservations are required for groups and individual parties. They can be made through reservations at the hotel's front desk.
Golf
A block of tee times will be held on the Old White Course in the name of the Association for meeting attendees to golf on their own from 11:30 am to 1:30 pm Friday, Aug 5th. If rental clubs are needed, notify the Pro Shop as soon as possible after your arrival.
Non-Golfers Program
We're working with the Hotel to provide a variety of things to do for meeting attendees on the afternoon of Friday, Aug 5th. Please check on these activities during on-site registration or check-in.
THURSDAY, August 4, 2022
11:00 am – 2:00 pm
Registration
2:00 pm – 4:00 pm
Board of Directors or Technical Committee Meetings (to be announced)
McKinley Room
6:00 pm – 7:30 pm
Members' Welcome Reception
Chesapeake Bay Room and Terrace
Dinner on-your-own | Reservations Are Required through the hotel reservation desk
FRIDAY, August 5, 2022
8:00 am – 2:00 pm
Registration
7:30 am – 8:30 am
Continental Breakfast
Crystal Room
8:30 am – 11:00 am
Crystal Room
Membership Meeting
(Program and Speakers to be announced)
11:30 am
Golf Old White Course
1:00 pm
Non-Golfers Program
1:00 pm – 4:00 pm
Tennis Club Mixed Doubles - Round Robin
6:00 pm – 9:30 pm
Reception-Dinner-Mingle
Cameo Ball Room and Terrace
SATURDAY, August 6, 2022
8:00 am – 1:30 pm
Registration
7:30 am – 8:30 am
Continental Breakfast
Crystal Room
8:30 am – 10:30 am
Membership Meeting
Crystal Room
(Program and Speakers tba)
10:45 am
Chairman's Brunch sponsored by Encova
Colonial Hall
(Program and Speakers tba)
Please note a special block of rooms at a discounted rate are being held in the Association's name until July 1st, so register for our August meeting and reserve your room today. Information for reserving a room will be in your email confirmation.
NOTE: YOU MUST REGISTER WITH WVCA BEFORE RESERVING A ROOM WITHIN OUR BLOCK AT THE GREENBRIER!
Sponsorships & Door Prizes

Encova has graciously agreed to be our Saturday Brunch sponsor again this year. Many "Thanks" to their great team and our wonderful partnership!
The online registration form also contains a general solicitation for event sponsors and a call for general door prizes. We are hopeful that you and your company will consider one of these opportunities towards a fun and successful meeting.
If you have any questions or need additional information please email Pricella or call our office at 304-342-4153.